Custom built bulk feed truck bodies and trailers
Regardless of the configuration you choose, a fully customised Walinga truck feed body or trailer will be built here in Australia to your specifications. The basics, however, are tried and proven over more than 60 years building truck bodies and trailers for the most trying conditions around the world.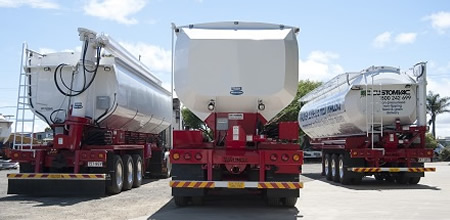 Walinga trailers and truck bins are custom designed to your specific application.  There is a range of bin shapes to suit your needs.  The feed delivery methods are also matched to the feed type, customer base and mill design.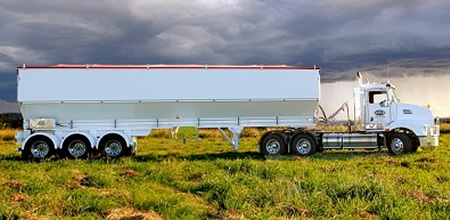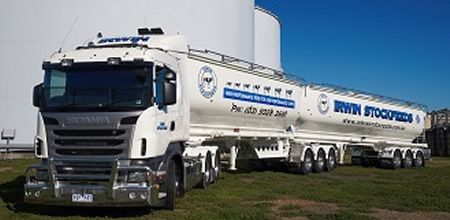 It does not matter if you need a rigid body, single trailer or any multi-combination option Customvac is able to provide the solution to suit your needs.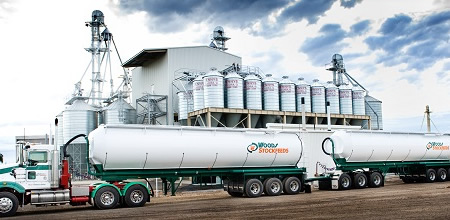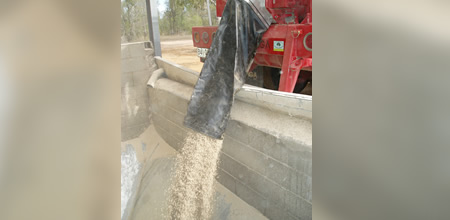 The delivery systems include pneumatic, paddle and auger systems.  Rates of delivery up to 120 tph (2 tonnes per minute) are achievable.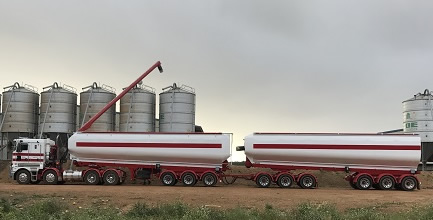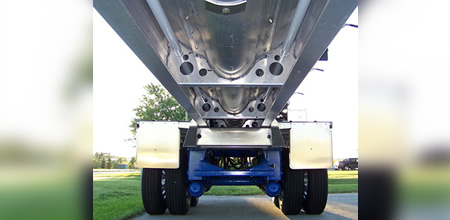 Extremely durable and light weight aluminum construction. The only body available with 100% Extruded Base. The extruded base allows engineering to incorporate strength where strength is needed.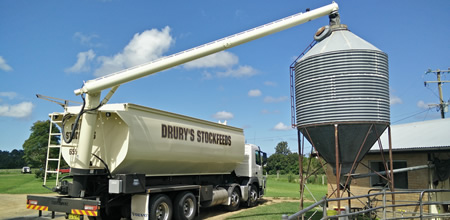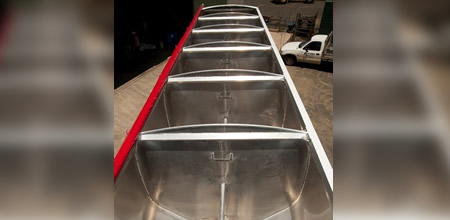 Bin sizes and positions through the trailer are designed to suit your specific need.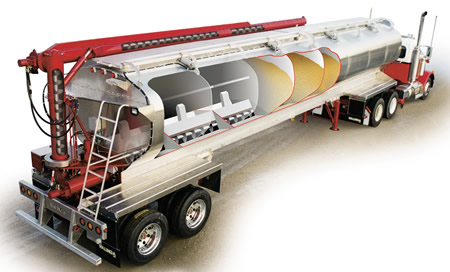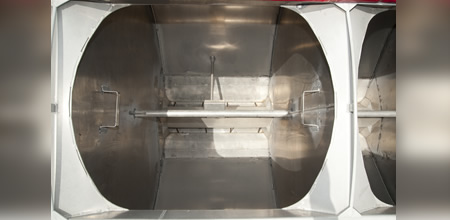 Inverted V or Flat gates are available.  Gates can be operated manually or by air.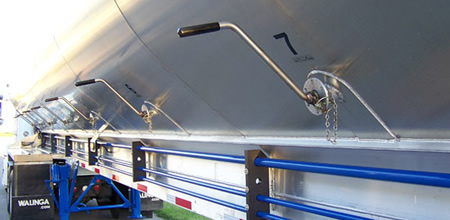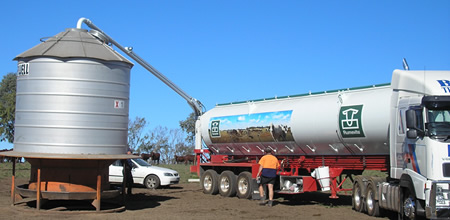 Auger and Air Stinger booms are hydraulically operated.  Wireless remote controls allow the operator to accurately position for delivery to silo top or paddock feeders.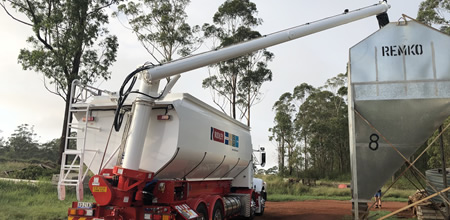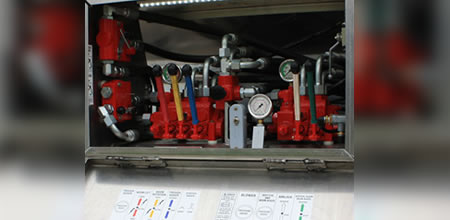 Walinga trailers feature hydraulic controls that are easily accessible. The system is simple to understand and operate.  Wireless remote control allows the operator to control feed delivery while viewing the operation from a distance.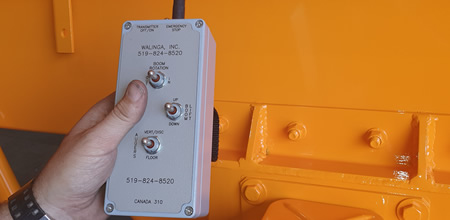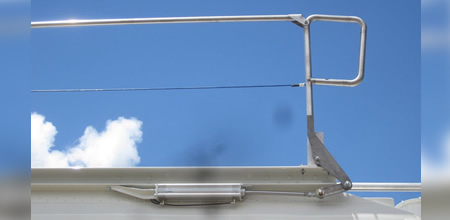 Safety is paramount with our trailers. All operations can be completed from the ground, however if needed, walkways with hand-rails offer safe and easy access to the top of the trailer for inspection. The non-tipping design reduces risk when emptying trailers on unstable ground.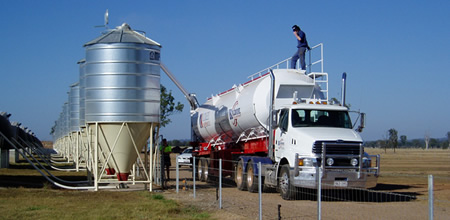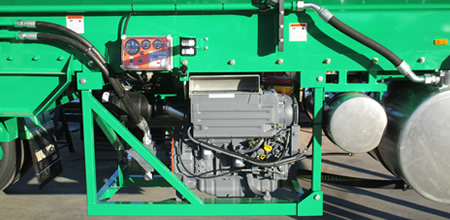 The powerpack option allows the trailer to operate independently of the prime mover.