Agri-vac - How it Works
 
The Walinga® Blower creates a vacuum and draws in the grain and air.
Grain and air are separated in the receiver.
Material flows into unique drop thru/blow thru airlock.
Cyclonic action pre-cleans the air before it moves into the blower.
Pressure from the blower moves material out of the airlock and into a truck, bin or silo.
Advantages
Health and Safety
Cost Savings
Ease of Use
Versatility
Capacity
Reliability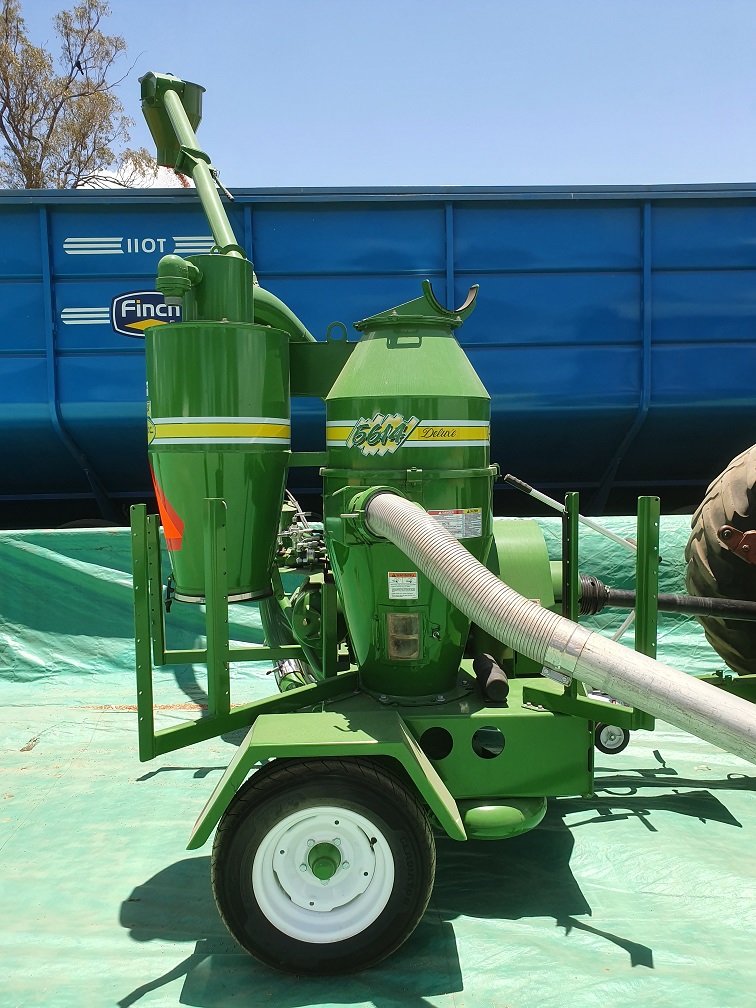 Cleaning up bunker walls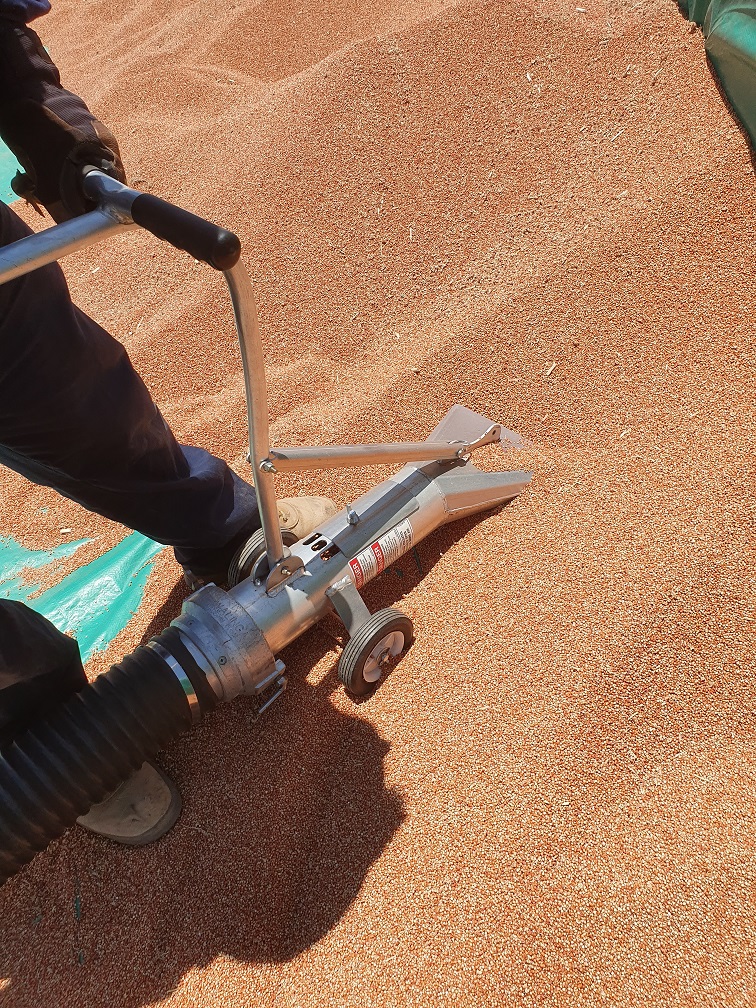 Floor sweep for ease of cleaning
Health and Safety
Agri-Vac pneumatic conveyors set high standards in health and safety. Their powerful vacuum action makes life easier and safer for workers - efficient grain removal without the shoveling and dust. Unlike other conveying systems, which have dangerous moving parts that cause injury, with an Agri-Vac air does all the work. The Agri-Vac is a small but powerful, compact machine, which alleviates the chance of accidents with overhead power lines, unlike some augers and conveyors.
Cost Savings
There is no need to replace any storage facilities that are already in use. With the Agri-Vac you will retain full use of existing and temporary storage. So there are no hidden costs. Because the Agri-Vac can be used with all forms of storage and a wider range of materials there is no need for other machinery.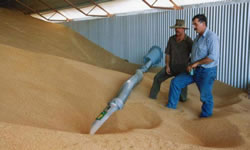 Empty bulk grain storage sheds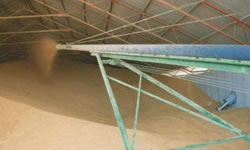 Fill bulk storage sheds
Ease of Use
Hydraulically controlled booms simplify truck loading. Flexible hoses attach easily and give access to the tightest spots. Self-cleaning features minimize insect and cross contamination problems.
Versatility
Grain handlers use Agri-Vacs to fill, empty and clean every storage type - elevated and flat-floor silos, sheds, pits, bunkers and dumps. Spills, bridged grain and contaminated loads are easier to manage using an Agri-Vac conveyor. There is no need to have the complete system in a "straight" line. "Agri-Vacs can blow and suck product around corners".
Capacity
Models to suit your needs, from 10 tonne per hour up to 100 tonne per hour.
Reliability
With proven performance in Australia for almost 20 years, this combined with Customvac's ability to provide full service and technical backup around the clock, allows the customer complete piece of mind.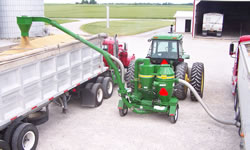 Transfer between trailers