Bulk Feed Delivery Components
It is essential to be able to maximise your return for every trip you do. At Customvac we are able to supply all of the components needed to transform your standard tipper into a pneumatic delivery tipping trailer. This gives you the ability to deliver a load of grain to the mill and then return with a load of feed for the farm. The flexibility of being able to deliver by air gives you increased versatility.
WALINGA blowers are manufactured to exacting specifications and quality standards. The high performance blowers are robust ensuring trouble free operation. With a variety of sizes available, Customvac is able to supply the best solution to your needs. Proper sizing of your blower system will prevent excessive wear caused by too much air or blockages caused by too little.
The WALINGA range of Airlocks are manufactured to ensure high performance and durability. The body is high quality cast iron machined to precise tolerances. The 10 blade rotor has adjustable wear tips of either stainless or knife-edge carbon steel. The Airlock is performance-matched to the Walinga  Blower and incorporates a unique design providing drop thru/flow thru product flow with 4 in. (100mm) or 5 in. (125mm) contoured discharge ports to ensure maximum performance and minimum breakage.
The WALINGA delivery system components, incorporate many exclusive features designed to withstand the harsh Australian conditions. All are designed to provide the operator with many years of trouble free service. We are also able to supply hose holders, flexible stainless steel delivery hoses, custom built adaptors, all provide for greater flexibility.
Customvac is able to supply components to suit a wide range of delivery applications utilising proven Walinga Pneumatic Handling Equipment. We can supply complete systems or upgrades to suit:-
Semi Tippers
B Doubles
Twin Steer Rigid
Rigid & Dog
Specialised Trailers
Customvac carries a full range of back up parts and accessories to ensure minimal downtime.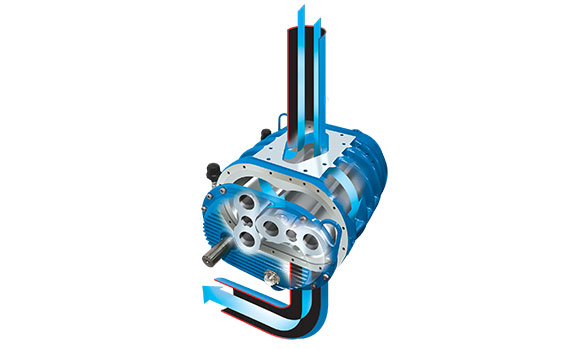 Walinga SRT Blower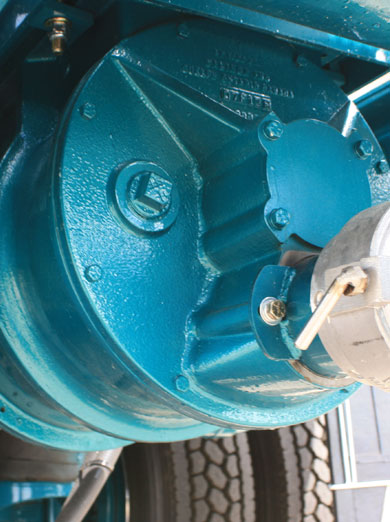 Rotary Airlock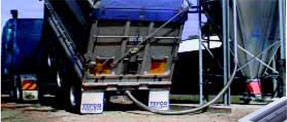 Typical Application

Self Contained Power Pack