The WALINGA ULTRA-VEYOR is the ultimate system for your bulk transferring needs. This system moves grain and many other products by air, maximizing accessibility for any manufacturing, drying or storage facility. Move your products safer and easier, without elevator legs or portable augers. All done with minimal maintenance, with all the working components on the ground!
Walinga Ultra-Veyors can handle the requirements of most operations with models ranging from 5 tonne/hour to 50 tonne/hour. Ultra–Veyor Systems can be custom designed to suit your business' material transfer needs. The system utilises air to transfer product with minimal damage. The blowline installation process is simple and allows far greater flexibility in routing the transfer path through your plant than traditional mechanical handling systems.
The Ultra-Veyor moves bulk product virtually dust and damage free without the use of heavy augers or booms. Maintenance is performed easily at ground level with simple access to all filters, belts and lubrication points. Designed for maximum efficiency and minimal product damage the air-lock housing is precision machined from a cast iron shell for unequaled performance. The 10 vane fabricated steel rotor has hardox steel adjustable tips for longer life. Walinga's latest innovations include the modification of the inlet and outlet ports with flow contours for maximum capacity. To minimize product damage, a special rotor wiper levels the pockets. The entire assembly is driven by an electric driven gear box with chain drive to airlock so that each system can be customized to fit your bulk handling needs.
The system design is tailored to suit your particular needs. Customvac staff will work with you to ensure the installation will provide the outcome you require.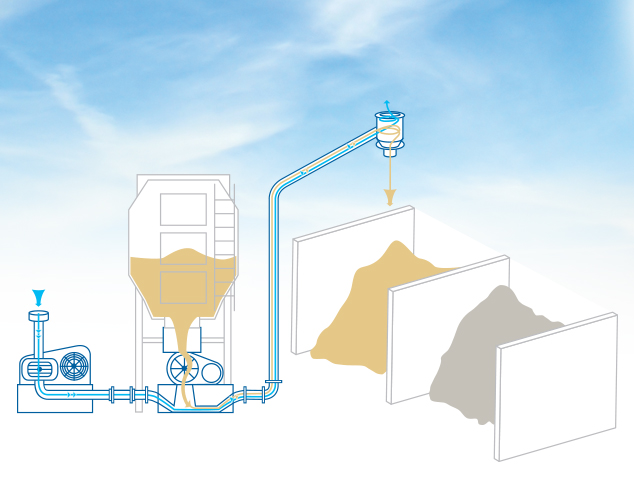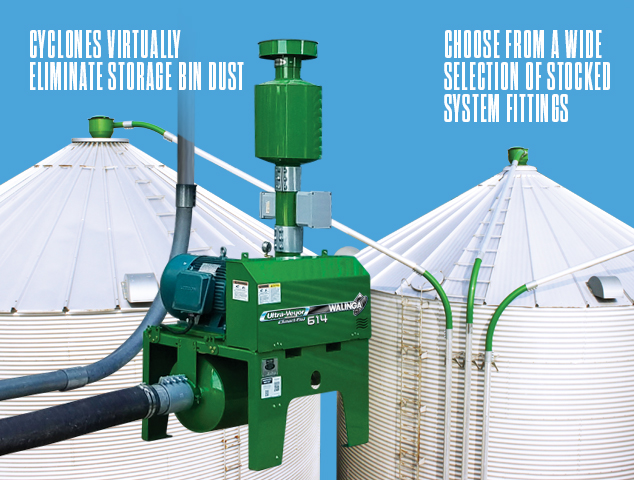 Ultra–Veyor Systems